Go Shopping At Nordstrom And We'll Tell You Which "RuPaul's Drag Race" Winner You Are
You got:

BeBe Zahara Benet
You're the real OG! You're smart, beautiful, gorgeous, and fierce. There's nothing you can't do.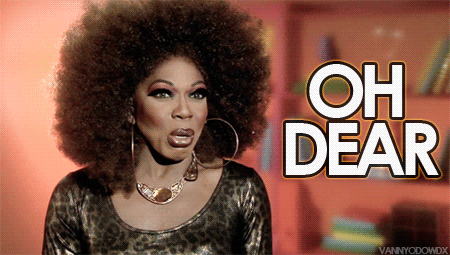 You're real fish, and a true glamor girl, but everyone thinks you're a bitch.
You've got beauty for the masses and brains for the gods. An absolute legend.
You're spooky, ooky, kooky, and creepy. You're absolutely hilarious, even if you rely on shock-value for most of it.
You have a very old-school sense of style and humor, but it works well with your kooky personality.
You're witty, challenging, harsh, and hilarious. You can always be seen wearing your signature outfit: a boat-neck, floor-length gown.
You're young, beautiful, and already a fashion icon. You've done so much but still have so much more waiting for you.
You got:

Bob the Drag Queen
You may be a little blunt (okay, very blunt), but that's just your comedy style. You're a little unconventional, but that's what makes you so lovable.
You're incredibly unconventional, with a fashion sense that is uniquely yours. You're truly artistic and we're all waiting to see what you'll do next.